Show Ghoul Lashes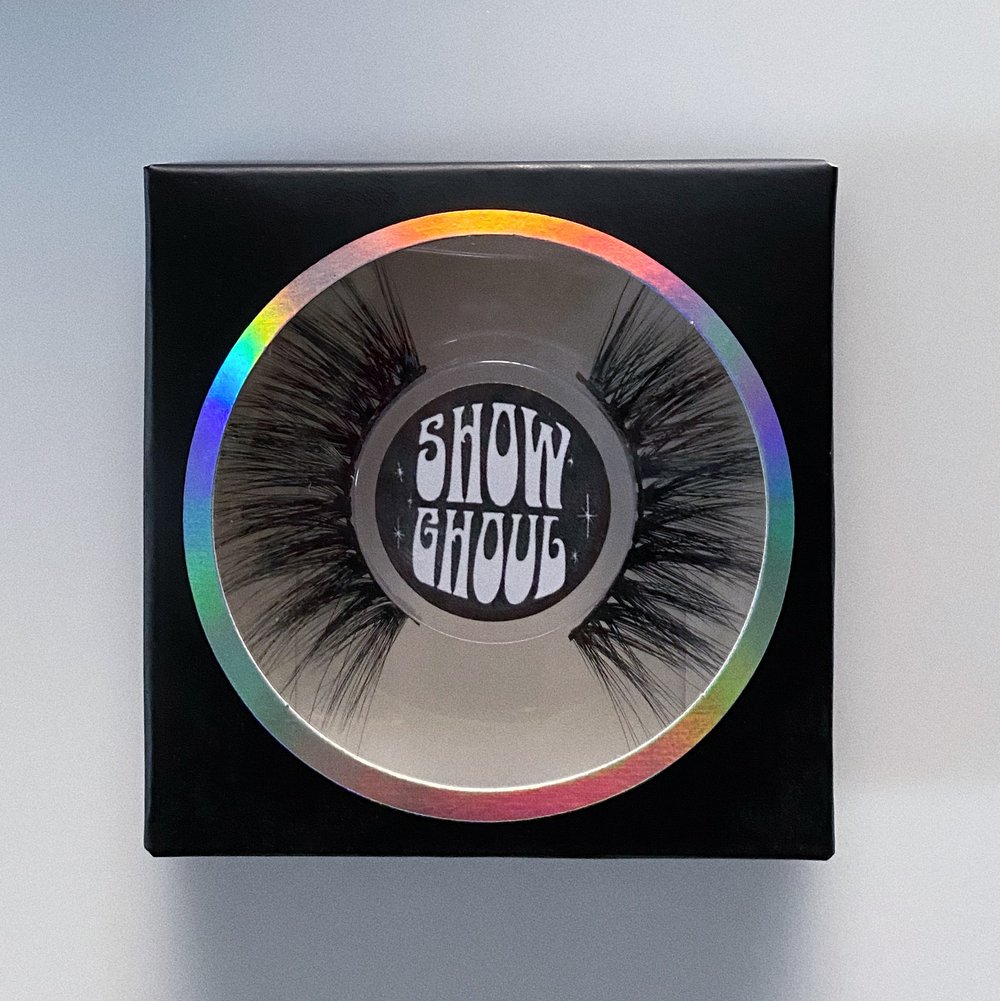 25mm synthetic lashes. Vegan and cruelty free. Long and dramatic, but not overly thick. I have been wearing this style for a few months now. If you've recently asked what lashes I'm wearing, they are mostly likely these or a modified pair. I apologize for the lack of professional photos, but If you're here, I'm guessing you have seen them plenty of times.
These are great for double stacking; the full band or the ends that you cut off, or adding to other lashes to customize your own lash style. This is what I do quite often!
Ships for free with other items.